by Bronco
Created March 07, 2018
As a Pathtag owner, you could Leave a Comment, Leave a Rating, or Offer a Trade for this tag from this screen. Getting a Pathtag made is quick, easy and affordable. Log in and then
Click here to start!
This is BroncoCole's first tag design. Blue Mustang is a very recognizable icon for Denver, CO. He is known as Demon Horse, Blucifer, or the creepy AF horse at the airport by many of my friends. I lived in Denver for 8 years and it is where I first discovered geocaching.
Blucifer stands 32 feet tall and weighs 9,000 pounds. Colored bright blue, with illuminated glowing red eyes, it is notable both for its striking appearance and for having killed its creator Luis Jiménez when a section of it fell on him at his studio and severed an artery in his leg in 2006. Family members finished the project and it was installed at the entrance of Denver International Airport in 2008.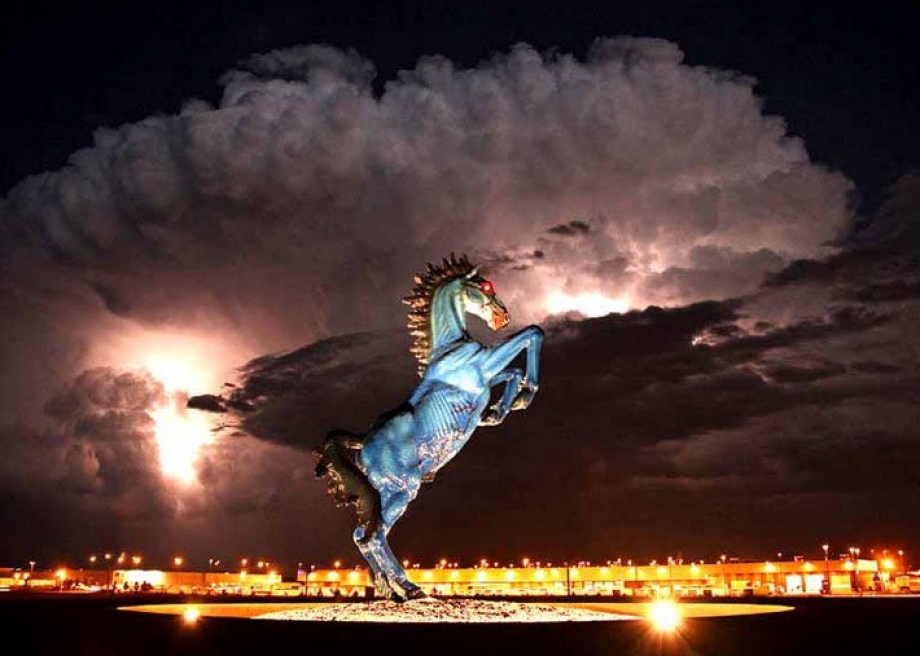 ---
Keywords For This Tag
Suggested Keywords
(click a keyword to see all tags with that keyword!)
horse(1) BroncoCole(1) Broncos(1) Bronco(1) Mustang(1) Denver(1) Blucifer(1)
Log in to suggest keywords for tags in our gallery! Keywords help others find tags by design content!
Additional Images
No additional images.