Tag #37263 -
Thief 4 (PC Game) - Underground Library
by HelloSweetie
Created October 28, 2015
As a Pathtag owner, you could Leave a Comment, Leave a Rating, or Offer a Trade for this tag from this screen. Getting a Pathtag made is quick, easy and affordable. Log in and then
Click here to start!
The Underground Library, or Ruins, is a location within The City the the PC game, Thief 4. It can be found underneath the House of Blossoms with a medallion during the third chapter, Dirty Secrets.
When I saw this design, I thought it was one of the most beautiful scenes I had ever seen on a tag! I was ecstatic when Moth allowed me to produced her amazing design. We timed our submissions together so her two game pieces would appear side by side in the gallery! So be sure to also check out Primal Focus Poppy, #37262!
design by moth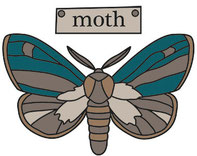 Born: October 28, 2015
Blueprint Approved: November 3, 2015
Shipped: November 29, 2015
Arrived: December 3, 2015
---
Keywords For This Tag
Suggested Keywords
(click a keyword to see all tags with that keyword!)
Moth(1) Thief 4(1) PC Game(1)
Log in to suggest keywords for tags in our gallery! Keywords help others find tags by design content!
Additional Images
No additional images.