Tag #31421 -
Quilt Block Club: Drunkard's Path
by Quossum
Created May 11, 2014
As a Pathtag owner, you could Leave a Comment, Leave a Rating, or Offer a Trade for this tag from this screen. Getting a Pathtag made is quick, easy and affordable. Log in and then
Click here to start!
This tag was created for the Quilt Block Club of 2014. Though I must trade with club members first, there should be some left for general trading.
This simple unit: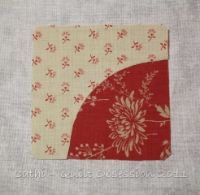 Can be arranged in a multitude of ways: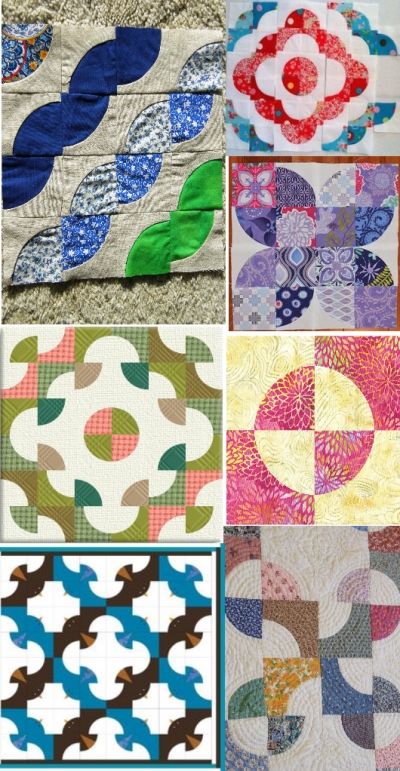 But its classic look is this:
the appearance of the stumbling path of the overly intoxicated giving the pattern its name. It has others, though: Robbing Peter to Pay Paul, Wanderer in the Wilderness...and many of the variations have their own names, too: Devil's Puzzle, Solomon's Crown, Birds in Flight.
The pattern has been around since the 1700's, and has remained a classic milestone for quilters who finally take that deep breath, plunge in, and take on curved seams, which are challenging by hand or machine.
My own foray resulted in this quilt: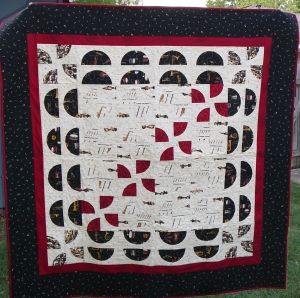 which I pieced with the help of the "Curve Master" foot. One of these days, I'd like to take on the classic look of the Drunkard's Path.
---
Keywords For This Tag
Suggested Keywords
(click a keyword to see all tags with that keyword!)
Quilt(1) Quilt Block Club(1)
Log in to suggest keywords for tags in our gallery! Keywords help others find tags by design content!
Additional Images
No additional images.