Tag #27153 -
Connecticut License Plate - Retired
by BET BIL
Created May 17, 2013
As a Pathtag owner, you could Leave a Comment, Leave a Rating, or Offer a Trade for this tag from this screen. Getting a Pathtag made is quick, easy and affordable. Log in and then
Click here to start!
Approved for production on May 29th, 2013. This tag has been made for the License Plate Club and I will be setting enough tags aside for club trades, but I do have extras to trade with other collectors and use as swag.
If you find this tag in a cache, it is yours to keep and start your own PathTag collection. If you feel like moving it to another cache that's Okay also. Whichever you do, please log it at www.pathtags.com
All of these tags are gone. I will not be doing a re-order on them, even though they were quite popular!
.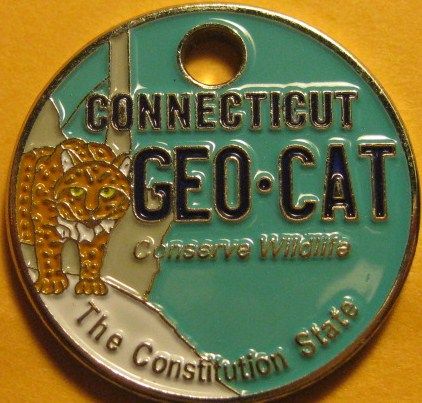 ---
Keywords For This Tag
Suggested Keywords
(click a keyword to see all tags with that keyword!)
cat(1) License Plate Club(1) Connecticut(1)
Log in to suggest keywords for tags in our gallery! Keywords help others find tags by design content!
Additional Images
No additional images.