Tag #17889 -
Killer Penguin - Beer Cap Club 2011
by gvsu4msu
Created May 26, 2011
As a Pathtag owner, you could Leave a Comment, Leave a Rating, or Offer a Trade for this tag from this screen. Getting a Pathtag made is quick, easy and affordable. Log in and then
Click here to start!
If you are interested in this tag, please place it on your wishlist.
= = = = = = = = = = = =
This is my tag for the Beer Cap Club (2011). For more information on joining this club, visit here.
================================
Priority Trades for this tag will be for other Beer Cap tags (whether it is the 2010 or 2011 or 2012 clubs). Of course, PENGUIN tags will also be considered.
=================================
As I was unable to join the 2010 club due to other commitments I was glad to see a 2011 club came about. This time I was sure to get in on this one.

Now what to do for a design? As I like penguins, I wonder if there is a beer with a penguin related to it? Of course we all remember Bud Ice? Doooooo Beeee Doooo Beeeee Doooo

However, I wanted something with a penguin on the cap/label. Well after a brief search on Google, I discovered KILLER PENGUIN made by Boulder Beer Company in Boulder Colorado.

Here is a description of this adult beverage...

Traditional winter seasonals are warm and comforting - not this Penguin. Diving in at around 10 percent alcohol by volume, Killer Penguin uses over twice the malt as other winter beers, and is aged for over 6 months to perfect the condition and flavor of this barleywine style ale. This beer doesn't ferment, it hibernates, and wakes up with an attitude.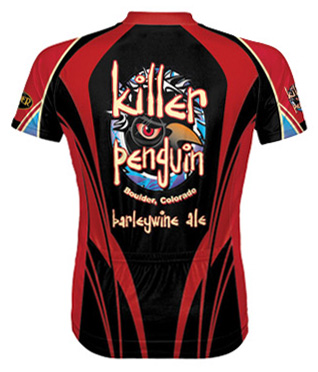 ---
Keywords For This Tag
Suggested Keywords
(click a keyword to see all tags with that keyword!)
2011 Beer Cap Club(1) Killer Penguin(1) Beer Cap(1) 2011 Beer Cap Club(1)
Log in to suggest keywords for tags in our gallery! Keywords help others find tags by design content!
Additional Images
No additional images.