Tag #23368 -
Wise-Up Bottlecap
by Vheather
Created July 22, 2012
As a Pathtag owner, you could Leave a Comment, Leave a Rating, or Offer a Trade for this tag from this screen. Getting a Pathtag made is quick, easy and affordable. Log in and then
Click here to start!
I stumbled upon this bottlecap and I can't even remember how.
I can not find any information about the company. From what I gathered from some labels I've seen for sale on eBay it is a carbonated beverage from the 1940's that "Helps Balance Your Alkaline Reserve". So, is it like a club soda?
If you know me then you know why I picked this obscure, now-defunct soda....it's got an OWL!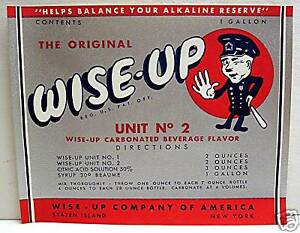 ---
Keywords For This Tag
Suggested Keywords
(click a keyword to see all tags with that keyword!)
beer cap(1) drink(1) owl(1) bottlecap(1) soda(1)
Log in to suggest keywords for tags in our gallery! Keywords help others find tags by design content!
Additional Images