by labrat
Created April 23, 2010
As a Pathtag owner, you could Leave a Comment, Leave a Rating, or Offer a Trade for this tag from this screen. Getting a Pathtag made is quick, easy and affordable. Log in and then
Click here to start!
This tag is a QR code designed from the image below: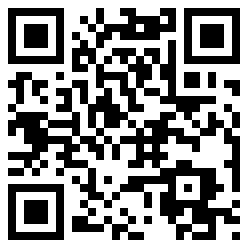 I'm not sure if it'll work on a Pathtag, but if you scan the image above with a smart phone and a QR reader (iPhone) or bar code reader (Android) it should take you somewhere interesting on the web ;)
I'm having 50 made and will be trading them when they are in.
---
Keywords For This Tag
Suggested Keywords
(click a keyword to see all tags with that keyword!)
QR code(1) Pathtags.com(1)
Log in to suggest keywords for tags in our gallery! Keywords help others find tags by design content!
Additional Images
No additional images.